I'm a big observer of popular culture. I guess my profession requires me to be observant of what moves or motivates young people today. Knowing what interests them allows me to understand where they are coming from and where we might find common ground.
You see, in ministering to people's needs, the key is to identify what they actually need, not just what you want to give them. So often in the church today, we are answering questions no one is asking and we are not answering the ones they ask. If you don't have a house and I try to give you a toaster, I'm not really serving you well, am I? That's why I want to be familiar with what youth are drawn to.
Commonalities Between Generations
And we now have a wave of Generation Z-ers starting to attend Harvest. They are a unique group with very particular tastes. One of the things I've noticed that has been truly surprising for me is that they have a fascination with anything having to do with the 1960s or 1970s. That's the era when I was coming of age as they are now, so it is really intriguing to me that they resonate with that time period. It almost makes my job easier!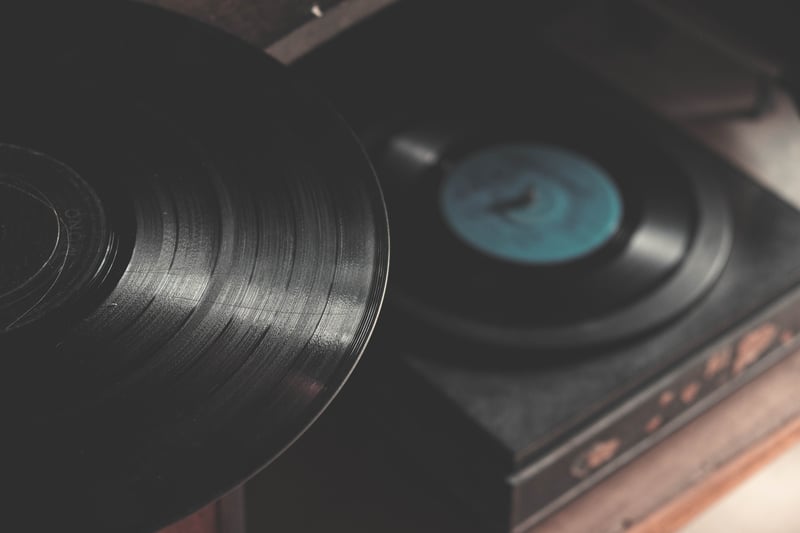 For example, there's an eighteen-year-old young lady in our congregation who is a budding artist, and The Beatles are the subject of a lot of her sketches and drawings. Like me, she's captivated by their music, their personalities, their history, and the stories behind their classic songs.
As with many others of her generation, she recognizes that there was an explosion of music, filmmaking, design, and social mores during this period. These "kids" are now watching the films that changed the face of cinema (Easy Rider and 2001: A Space Odyssey, to name but a couple). This is the same generation that has rediscovered vinyl and expensive hi-fi stereo systems. They wear throwback concert T-shirts promoting The Doors, Jimi Hendrix, the Rolling Stones, and Led Zeppelin. They restore and drive VW bugs and vans. And they are keenly tuned in to the concerns of society, and protest is a form of their collective expression. They remind me far more of the kids from that era than any other generation that came after ours.
The thing is, I understand it. The 1960s were a time like no other on the social, political, and cultural fronts. Revolution was brewing in every corner of our culture and across the globe. We are in a similar state now.
The decade of the '60s gave us causes to latch onto, ideas to promote, and wrongs to protest. It was a time of some of the most radical change and progress. But it didn't come without big challenges, conflict, and pain. The kids today are seeing similar unrest and the struggle to move in a different direction.
A Timeless Way of Expression
One of the primary ways we expressed our perspectives and desire for change was through music, and we offered the world some of the best music of the twentieth century. First, The Beatles led the British invasion with bands like The Rolling Stones, The Animals, The Kinks, and The Who. Then there were the hits from Motown and the west coast sounds of surf and folk-rock bands that flooded the airwaves. We also had emerging artists such as Jimi Hendrix, Aretha Franklin, the Doors, Janis Joplin, Bob Dylan, and others who were poised to become legends in their own time. The music of the day had a profound and lasting impact on the lifestyles of young people in this period.
What we would later discover is that the Jesus Revolution would influence the music of our era as well and would end up spawning the "Jesus Music" movement, which had everlasting effects, too.
I am far enough along in my years to have quite a bit of time to reflect on from a personal perspective. One thing I've noticed about history that I think you will find holds true across any era is that change comes when there is fire in enough bellies for a unifying cause. When enough people want something different, when enough people decide they want an alternative way of doing and being, mountains get moved. Most of the time, we think of wars, technological advances, and politics when we look at ways society has changed, but popular culture has possibly an even greater influence on how change moves in this modern era. Social media only amplifies this as though it were turned to 10 on a guitar amplifier.
For decades, when people were looking for faith-based content, they tuned in to programming that offered traditional hymns and Bible-thumping preachers and an occasional folk song thrown in for good measure. But there came a time when something new, something unexpected, flowed from their trusted AM and FM stations. It sounded something like rock 'n' roll, yet it felt strangely redemptive.
The new film Jesus Revolution profiles the young people who were blending the sounds they could vibe with and the messages that stirred their souls. They began creating something they wanted to hear, something that truly never existed before. These youth were looking for music—good music—they could listen to all week long and not feel guilty.
Question: Why Should the Devil Have All the Good Music?
Gospel music was no stranger to rock 'n' roll thanks to the likes of Elvis Presley and Johnny Cash, who incorporated the sounds of quartets into their hits. The two Southerners broke barriers, bringing rock style with their slicked-back hair and rebel images. But they loved their mommas, loved their country, and were raised in the church, which blended a touch of down-to-earth with the wild ride of the rock world. Their record companies held them back from going down the gospel path until they were fully established . . . and tried to dissuade them from repeating the endeavor too soon.
The labels didn't believe there was a market or an audience for this type of music; they only relented to appease their money-making artists (and their mommas). However, they would soon learn there was more to this novelty than just good sons trying to honor their roots.
The young people who flooded the sanctuary of Calvary Chapel in Costa Mesa, California may have looked like a bunch of dirty hippies, but they were faithful Christians. They were just used to good music outside the church, so they didn't get why there couldn't be good music in the church as well? Why was it not possible to have songs that praised God and appealed to the tastes of young people? As Larry Norman asked in his signature song, "Why Should the Devil Have All the Good Music?"
The Monterey Pop Festival in June 1967 kicked off the peace and love moment, offering three days of bliss and no arrests. Sadly, the peace and love ended two-and-a-half years later at Altamont with the tragic death of four individuals. Many of the young people who showed up for the promises of an enlightened and peaceful way of life became disillusioned and disheartened. What they didn't know yet is that another movement was on the horizon. It was a wave of change that would lift their spirits in a way that no drug could. It would offer them a kind of freedom they'd never know in the illusion of free love they were chasing. It was called "Jesus Music."
Lonnie Frisbee's and Chuck Smith's Introduction to Love Song
In 1969, visionary artist Larry Norman broke through, and his watershed album Upon This Rock proved that rock music could be Christian and popular. A few months later, Chuck Girard and a group of his friends showed up at Calvary Chapel after a hitchhiker told them about what was happening at this unorthodox gathering. During the first service they attended, they got saved, and then were later baptized. After that they began regularly attending, which garnered the attention of Lonnie Frisbee. In February 1970, they struck up a casual conversation, and when Lonnie discovered they were musicians writing songs for the Lord, he asked to hear them play. One of them piped up, "We have our guitars in the van. Why not right now?"
They sang their heartfelt songs for Lonnie. Overcome with emotion; he sensed a pact between this music and his preaching. He believed their songs would be a perfect pairing with his sermons for their Saturday night service. The next day, Girard, Jay Traux, and Tommy Coomes visited with Chuck Smith. They shared with him that they had been saved at Calvary a few weeks before and asked if they could play a few songs at the service.
They told Chuck that the Lord had given them a song. He nodded but kept his poker face. Chuck then asked them to give him a taste of what they had to offer. They played "Welcome Back," a simple but touching song about returning to Jesus. Chuck's reaction even took him by surprise.
"I was fearful, but when I heard it, I broke down crying," Smith said in his autobiography. He asked them to play it at the Saturday service. They were eager to do it but explained they might have a minor issue. One of their bandmates, Tommy Coomes, had been picked up for marijuana possession prior to his conversion and was in the Orange County jail until that evening. And after being processed, he would have to go home and get cleaned up. Through the grace of God and a seasoned bail bondsman, Coomes did make it to Lonnie's service that evening, and the place erupted.
The group became known as Love Song, and burst onto the mainstream as the first Christian rock band to chart. They were considered "The Beatles of Jesus Rock." That moment was christened as the birth of modern day praise and worship music.
The Church's Acceptance of Musical Change
Calvary Chapel served as the launchpad for more than fifteen musical acts, including
mainstream Christian artists such as The Way, Mustard Seed Faith, Country Faith, Joy, Debby Kerner, and Children of the Day.
Eventually, mainstream church would begin to adopt the change initiated by this group of people daring to do something different. Today we don't raise an eyebrow at drums, electric guitars, keyboards, and other unconventional instruments in places of worship, but there was a time when anything more than a piano or organ was considered taboo. I can't help but wonder whether the next generation of believers would have darkened the doorstep if the church hadn't been responsive to the call for change from the youth of that era.
I don't advocate change for the sake of change, but there are times in the history of humanity when we can clearly see a turning point arising, and we can either find a way to steer the ship around that corner or lose our way. It was undeniable that music was becoming an indelible part of a deeper worship experience for this generation, and the music of tradition was not meeting that need.
Jesus Revolution depicts this critical moment in the church and how Lonnie Frisbee, Chuck Smith, and everyone at Calvary Chapel brought worship into the new age. They recognized that modern Christians long to have a full-bodied, whole-life way of living out their faith, and Jesus Music was a critical piece of that puzzle.
So, for the youth of today who are enthralled by this decade of revolution and change, I suspect you will see the resonance of that bygone era if you look closely. For example, if you enjoy modern praise and worship music, you can thank the musicians and leaders in that first wave of the Jesus Revolution. They paved the way.
And our ears and our hearts are thankful for it.
---
Greg Laurie is an American author, film producer, and pastor who serves as the Senior Pastor of Harvest Christian Fellowship with campuses in Riverside, Orange County, and Maui. Laurie came to faith at the age of 17 as the Jesus Movement was exploding in Southern California. He is also a producer on Jesus Revolution, which will be released nationwide on February 24, 2023 by Lionsgate.
Connect with Harvest and Greg Laurie
Get tools for your spiritual growth and updates on more film announcements and events.